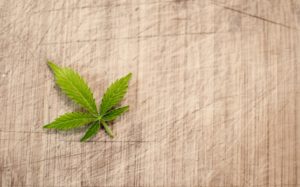 Historically, hemp has been an incredibly important crop, providing resources such as fuel, textiles, and food. In 1970, with the passage of the Controlled Substances Act, it because illegal to grow hemp in the U.S.
Now, more and more states are recognizing what farmers and consumers have known for years – this valuable crop is a sustainable alternative to many products made from plastics and other environmentally harmful items. As laws change, hemp is making a resurgence in popularity.
Whether you're looking for a simple rain cover greenhouse or 500,000 square feet of growing space, Fullbloom's greenhouses and light deprivation systems can provide you with the setup you need to maximize your hemp yields, improve crop quality, and increase profits.
The first question to ask yourself when evaluating your options – would you like to harvest your hemp crops multiple times per year? If so, you'll want to select an interior or exterior light deprivation system for your greenhouse.
Next, look at your greenhouse options. Regardless of the size of your grow or environmental demands of the area, Fullbloom has a greenhouse that will suit the needs of your hemp farm.
Light Deprivation Systems for Hemp
When you add a light deprivation system to your greenhouse, you can dramatically increase your yields, with three or more harvests every year. Light deprivation systems, or blackout systems, allow you to control when your plants are in a vegetative state and when they're in a flowering state. However, not all light deprivation systems are created equally. Even small light leaks can interfere with your plants' photoperiods and cause issues with the crops. Fullbloom offers high quality light deprivation systems in both interior and exterior versions.
Greenhouses for Hemp
Rain cover or "bikini top" greenhouses are the most basic option for protecting your hemp crops from frost and rain while still allowing natural ventilation and sunlight. Clear poly covers the top of the greenhouse, but the sides are left open. This is a good option for if you're looking for a simple, lower-cost structure. For more protection, choose from one of Fullbloom's quonset-style or semi-gable greenhouses.
Fullbloom's quonset-style greenhouse provides more usable interior space than the standard "hoop house" greenhouse, thanks to the standard 7' straight sidewalls. This greenhouse is 20' wide and can be designed in lengths from 20' to 95' long with a spacious 12' center height. Need a different sidewall or roof height? The structure can be customized to best suit your needs. A tear-resistant 6 mil SOLARIG poly comes standard with the quonset-style greenhouse. For even more protection, you may upgrade to an 8 mil woven SOLARIG poly.
Fullbloom's semi-gable greenhouse is an ideal choice for hemp growers looking for a standalone greenhouse. Made with a pre-cut, pre-drilled galvanized steel framing, it comes standard at 30' wide, with lengths ranging from 30' to 95' long. The peaked roof design improves wind resistance and prevents snow buildup. Fans and other equipment are easy to mount on the permanent endwalls. One endwall is solid, and the other includes custom, pre-welded double blackout doors (4' x 8' each). This greenhouse comes standard with a 6 mil tear-resistant SOLARIG poly and can be upgraded to an 8 mil woven SOLARIG poly or a rigid polycarbonate.
Grow Your Hemp Business
Ready to increase profits, improve quality, and increase hemp yields? Give one of our helpful sales representatives a call at 888-725-4769 or send us an email for a free, no obligation quote on a greenhouse and light deprivation system for your hemp operation.
SaveSave
SaveSave
SaveSave
SaveSave