10 Dec

7 Benefits of Cultivating Hemp & CBD in an Automated Light Deprivation Greenhouse

With the changing laws at state and federal levels, hemp is becoming the new cash crop for the United States. Instead of growing hemp just for fiber, cultivators are pushing for high CBD hemp genetics.

Nearly every hemp farm will be using large amounts of acreage to mass produce and harvest their plants. One of the most expensive aspects of hemp cultivation is the initial and ongoing expenses for seed stock. With feminized seeds costing upwards of 1-3 dollars each, many farms spend hundreds of thousands (or millions) on seeds alone.

Additionally, there is large demand for top quality CBD flower for direct consumption by the public. Outdoor cultivation provides a lower quality flower compared to the indoor quality that can be achieved inside a light deprivation greenhouse.

As such, many cultivators are using greenhouses with auto blackout systems to propagate, grow seed, and get starts planted before the outdoor season begins. An automated light deprivation greenhouse with full environmental controls provides an opportunity for farms to significantly reduce costs and produce a variety of additional income streams: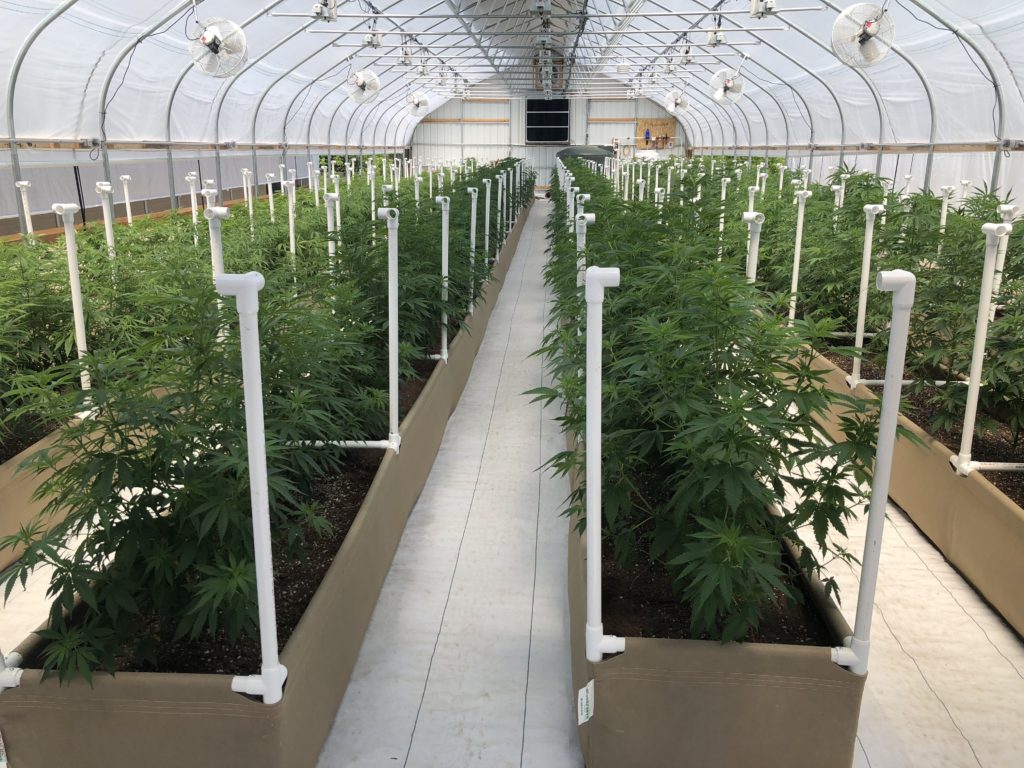 How a Light Deprivation Greenhouse Lends to Cultivating Hemp & CBD
Grow and test different phenotypes of your seed stock to find the best CBD ratio and to ensure THC is not above content limits.

Protect your crop from pollination from other farms by growing and flowering in a sealed greenhouse.

Harvest 3-5 times per year by using the light deprivation system to control photoperiods.

Grow your own seed stock in a sealed greenhouse without risking pollination of your own outdoor farm (or your neighbors farm).

Use the light deprivation greenhouse for flowering top quality strains for additional harvests and diversified income streams.

Create your starts early inside a light deprivation greenhouse and push out larger plants for a larger overall harvest.

Harvest early and sell your product before the market is glutted once every other farm has harvested.
Fullbloom provides greenhouses specifically tailored for all your hemp growing needs. Whether you're planning on propagation, flowering, or growing seed stock, we have a greenhouse package that will suit your needs. Click the contact button above or call us M-F 9am-5pm PST at 888-725-4769.